We service Hobart City every weekday in the morning and can provide service very early to suit traffic if you have booked in advance.
The primary consideration for residents in Hobart City is your driveway! If it is incredibly steep, very narrow, eves are low, and especially low overhead power lines, ensure you call us to check our trucks fit!
Hobart Tip is your closest disposal tip.
If you require a street permit for your skip bin hire, visit in this Hobart Council Form.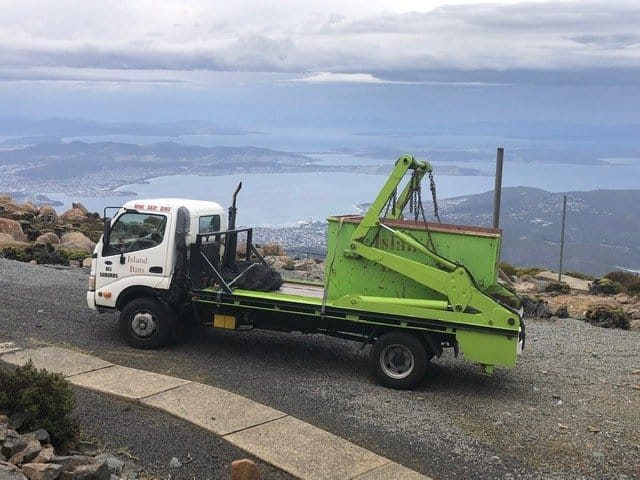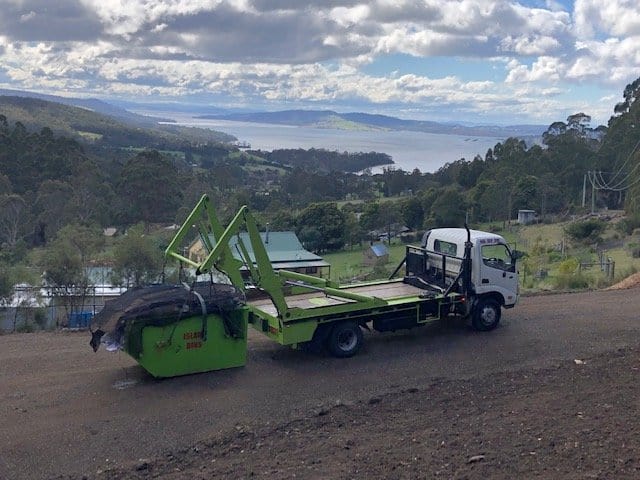 The local disposal site is Barretta Transfer station. Our business base of operations is in Electrona, Kingborough.
We find our customers in the Kingborough region require our large skip bins during spring and autumn, as there are many extensive gardens throughout this area.
No concrete, bricks, building rubble, sand of soil can be tipped at Barretta transfer station.  These heavily weighted skips do incur an extra charge as they must be delivered to the Hobart tip.  
If you require a permit for skip bin hire on council land in Kingborough, fill in this form.
We have a base situated in Cambridge, and we also have a base at Mornington Transfer Station. 
The majority of our waste ends up at Mornington transfer station because of its comprehensive recycling service.  
Mornington is the premier transfer station in southern Tasmania as they have long employed a comprehensive manual recycling operation for their commercial operators.  Not only do they have a point of sale at their
second-hand re-use shop
, but they also ensure the re-use shop has all sorts of useful building materials from their diligent recycling.
We have quite an extensive ability to service our Eastern Shore customers throughout the day due to having such a central location.